In our quest for peace and rest
we found a place above the best
A paradise so far away
which meet one needs in every way
This oasis shines so bright
illuminating deep insights;
which bring us inward to meet ourselves
and open up to other worlds
A house of joy, a garden green
a beauty that is rarely seen
It is with sadness, do we depart
but Casa della Pace will live on within our hearts.
Graham and Tosca, visitors
October 6th, 2012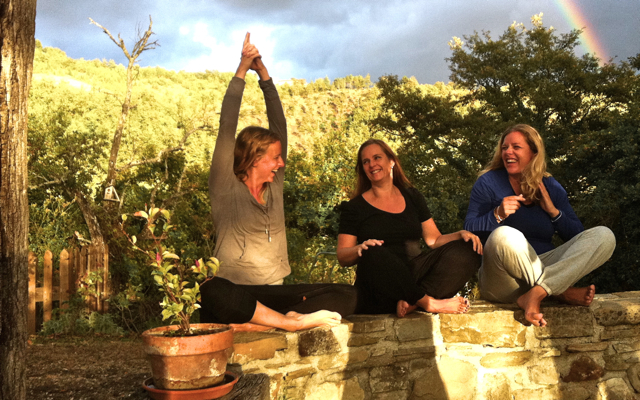 Dear Santi and Casa della Pace family
thank you so much for the good food and the beautiful setting and surroundings of this peaceful place!
It has been an experience and an inner journey, and we have all learned things about ourselves and life as it is.
Thank you for having us here!
Yoga Group
Denmark
September 2012
I came here troubled
I leave in peace
Barbara
visitor
July 2012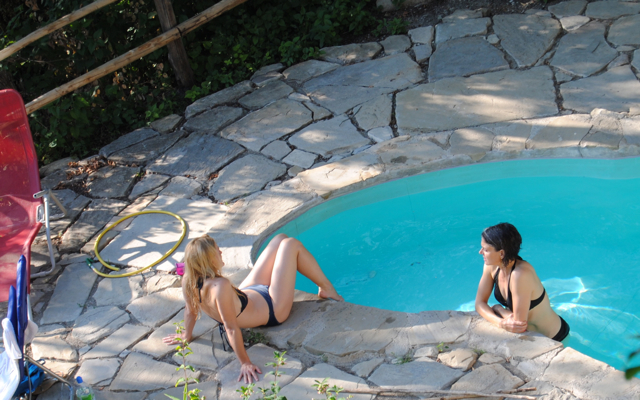 This home is the closest thing to paradise on earth which I ever found. I call it home because the love that abound here in the care of the grounds, the preparation of the food and the warmth of the people.
Deb Dixon - U.S.A.
June 2012
Visitor
I have never felt as healthy as I do when I stay at Casa della Pace.
Casa della Pace has a very warm place in my and my husband hearts.
The food is by far the most well balanced, delicious, filling and wholesome that I have ever had. The rooms are beautiful, made of stone and wood.
The yoga space (the former chapel) is perfect for a grounded, loving practice of yoga, breath work and meditation.
When we all rest together after practice, lying on our mats the gentle songs of many birds float like kind spirit through the room and our hearts.
Jade Webber - U.S.A, Yoga teacher.
June 2012
Merci pour votre cuisine - je n'ai manqué de rien pendent tout la semaine, les saveur et la pureté m'ont rendu heureuse.
Audrey
France - September 2011
Pertecipant to a yoga retreat
Thank you so much for your incredible tasteful food! Created with so much love and attention. You inspired me to take it with me and to continue your way of cooking at home.
Sylvie
Netherlands - September 2011
Partecipant to a yoga retreat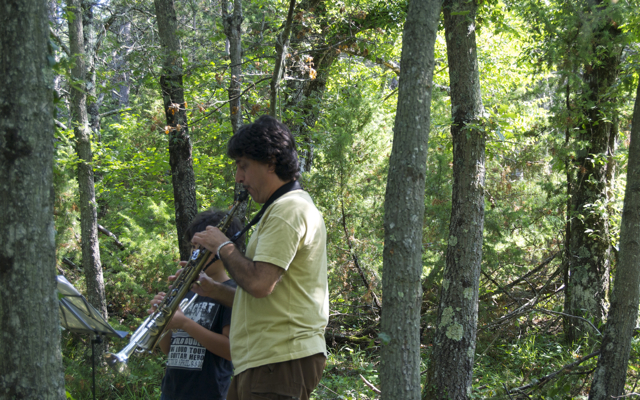 This place has been a space filled with intense emotional conversations popping out of the ordinary days like little bubbles of air. They have been a kind of creative oxygen for me. They lifted my mood when I got caught up in my head for too long. They have given me a great food for my thought. But most of all, these conversations allowed me to connect with another human being, on a true, deeper level. Casa della Pace is not a physical place, it is a state of mind where everything is coming together.
Patrycia - U.S.A., Visitor.
August 2011
un îlot de paix
dans un mond déchaîné
Robi & Corinne - Luxembourg
August 2011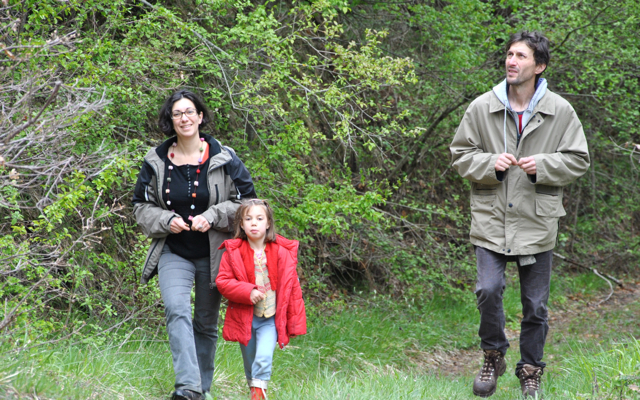 Santi's seminar on vegetarian cuisine made a written list of ingredients come to life by telling us why each ingredient is there, from taste to nutritional value, and by showing us how to make several dishes which we had for lunch afterwards. All that in one of the most peaceful areas of Italy with optional yoga in the afternoon. I loved it.
Gerard Berthet, Partecipant to a vegan cookery seminar.
August 2011