Tasty, healthy, fair, organic and vegetarian.
We are in relation with the world through food also.
In relation with nature, with others, with the work, with our body and our sensations, with our health, with the story of mankind and with the creativity of a number of unknown people.
At Casa della Pace we provide vegetarian and vegan food purely. We use various cereals and pastas, raw and cooked vegetable, eggs  and cheese, tofu, tempeh, etc, to make our Mediterranean and international dishes - with, organic local wine is also offered.
During the day a variety of teas and fruits are available at any time.
We put attention and great care into our cooking, we pay attention so as to provide balanced, wholesome, tasty meals - and always freshly prepared. ; to the right time of cooking for each food. Frying with oil is minimal.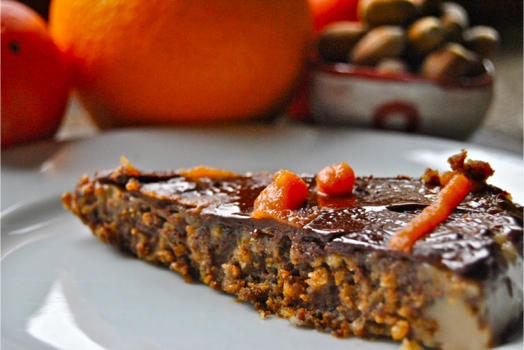 Whenever we can source it we use only organic food, utilising local farmers' and fair trade products.
We totally avoid food produced by Nestlé, Del Monte, Chiquita, and as far as we know we avoid the use of what has been produced without care for human beings or animals or nature.
Bread is home made using sour dough. A good amount of other things as yoghurt, jams, preserves and muesli are also home made. 
We are happy to provide special diets as necessary.
Ecological products are used for soap and cleansing.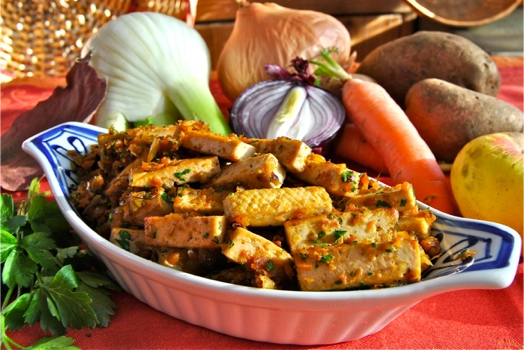 MENUS EXAMPLE:
Breakfast:
Green or black tea, coffee, barley coffee, milk, rice milk, fresh fruits, yogurt, muesli, bread, sweet raisin bread, butter, honey, jams, porridge.
Meals:
Orecchiette (a sort of pasta) with cime di rapa (turnip green, a typical south Italian green).
Tofu roasted with carrots and spices as cumin, soya sauce, and garlic.
Raw salads made of grated carrots, green salad, sunflower seeds, and apples.
Fresh local cheese.
Coffee, fruits.
Another example:
Roasted aubergine dressed with basil, garlic, olive oil.
Risotto with onions and saffron.
Thin omelets.
Chards and chicory leaves cooked in pan.
Row salad of tomatoes, olives, cucumbers, walnuts and a bit of onion.
Fruits and coffee 
At dinner the menu is similar to lunch, often we offer a vegetable soup for example a pumpkin or carrot or dahl soup.
After dinner something sweet is always present, a cake or cookies or a pudding or a fruit salad.