A PLACE TO SHARE MOMENTS OF DISCOVERY
AND growth,
OF INNER RESEARCH
AND CONVIVIALITY,
OF SILENCE AND BEAUTY.
For over 20 years, Casa della Pace has been hosting residential retreats and seminars of yoga, meditation, massage, dance, psychotherapy and more. The tranquillity of the place, the quality of the food and the beauty of the facility make it an ideal place for these activities.
The climate generally offers pleasant temperatures from the beginning of April to the end of October, which allows outdoors activities. Casa della Pace offers green spaces and enchanting corners for gathering and relaxing.
SPACES
We provide groups with a charming, completely restored stone church with wooden floor (75 sq m), used as a room for seminars and meetings. Various equipment is available for practising yoga in the Iyengar style, for meditation and for shiatsu massage. The space is also suitable for activities such as Thai Chi, Qi gong, Capoeira, etc. The studio can be heated in mid-season.
Casa della Pace has nine rooms for single and multiple use, seven of which are en-suite. In addition, there are also three yurts built by the skilled craftsmen of Casa della Pace, which have two comfortable outdoor bathrooms. We can therefore accommodate a total of 28 people.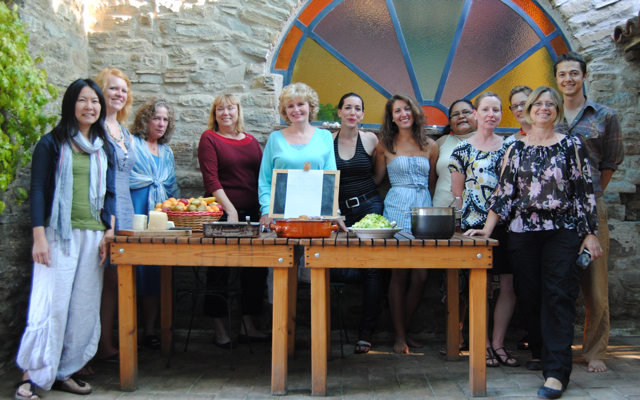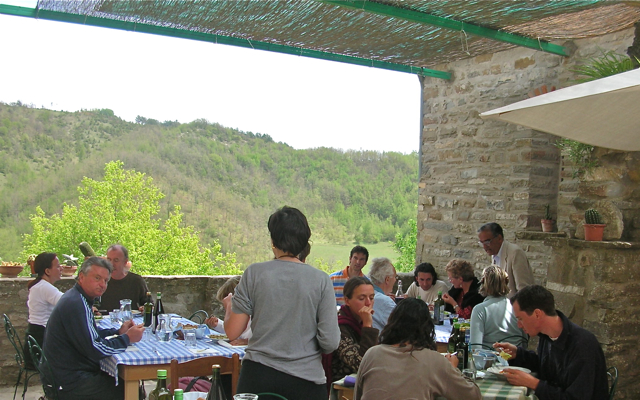 There are two dining rooms and a large terrace where one can eat in fine weather, enjoying a wonderful view of the wooded hills that embrace Casa della Pace.
The house is surrounded by large green spaces with shady and sunny areas, equipped with deckchairs and hammocks; a small swimming pool offers coolness in the warmer months.
The nature around Casa della Pace offers the possibility of beautiful and easy walks thanks to marked roads and paths.
Casa della Pace offers vegetarian and vegan cuisine with a large prevalence of organic and exclusively fresh products. Special dietary requirements, such as intolerances or allergies, can be catered for. The cuisine is well-prepared, plentiful, tasty, with a Mediterranean and international orientation and a focus on balanced meals.
Groups benefit from a special price that includes use of the church, the green spaces adjacent to the house and the facilities there, accommodation, meals, drinks, and also seasonal fruit and tea with meals.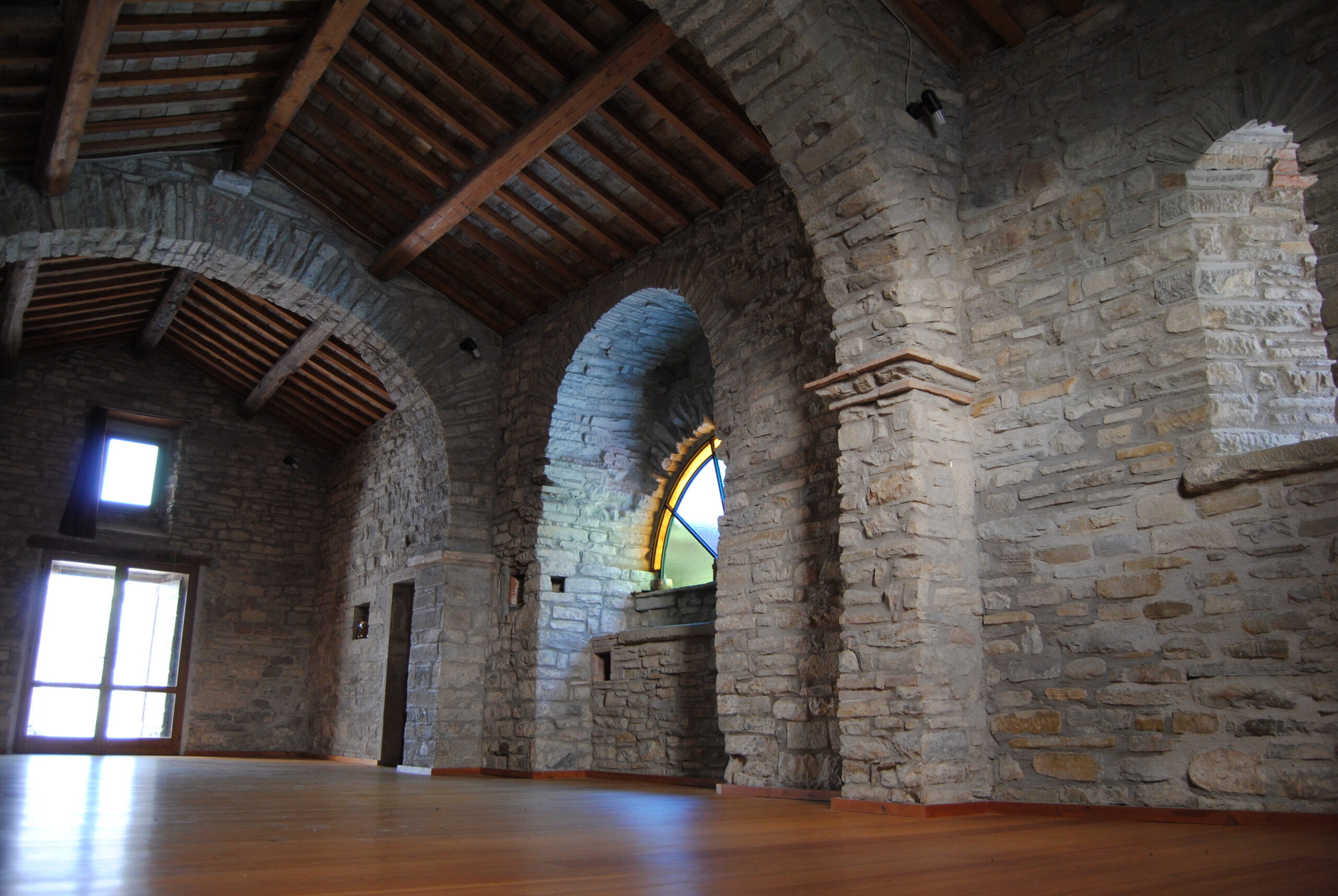 "I have been on several yoga retreats at Casa della Pace. It's an extraordinary place. Santi, his family and his team have created something truly special here. The care and thoughtfulness of Santi's work match this idyllic setting. This is a place for city dwellers to completely undo and let go. There are walks among the breathtaking hills, a refreshing pool, a meadow to sunbathe, read and snooze in. The rooms are really comfortable and the food it outstanding - fresh and made with care and love. I really appreciate the mindful avoidance of unethical companies and the keen support of local growers/makers. You will not regret choosing Casa della Pace."
Kristyan Robinson, Iyengar yoga teacher, London