Walking, the most simple and healthy human activity for body and mind.
Casa della Pace is the center of a number of paths in the nature. Thanks to the signs, one can easily follow them. Various loops lead to beautiful spots, panoramic point of view, through woods or along water streams. The time for a walk, vary from half an hour to a full day. It is possible to organize guided hiking and, in case of a long walk, to be fetched by a car. It is also possible to reach and visit near villages as Apecchio or Montone with 5 - 6 hours hiking. Though every time and every weather (almost) is nice for walking, best seasons are spring and autumn.

Walking in nature will surely benefit body and mind, it's a relief from worries and make thoughts lighter, helps finding the beauty in life and doesn't use oil but only our natural energy, plentifully repaid by the good spirit and health one gains. Through walking our ancestors gained the use of hands along with extraordinary developments.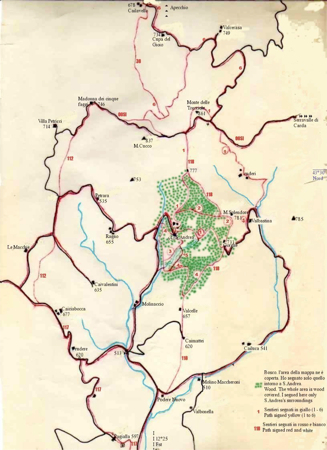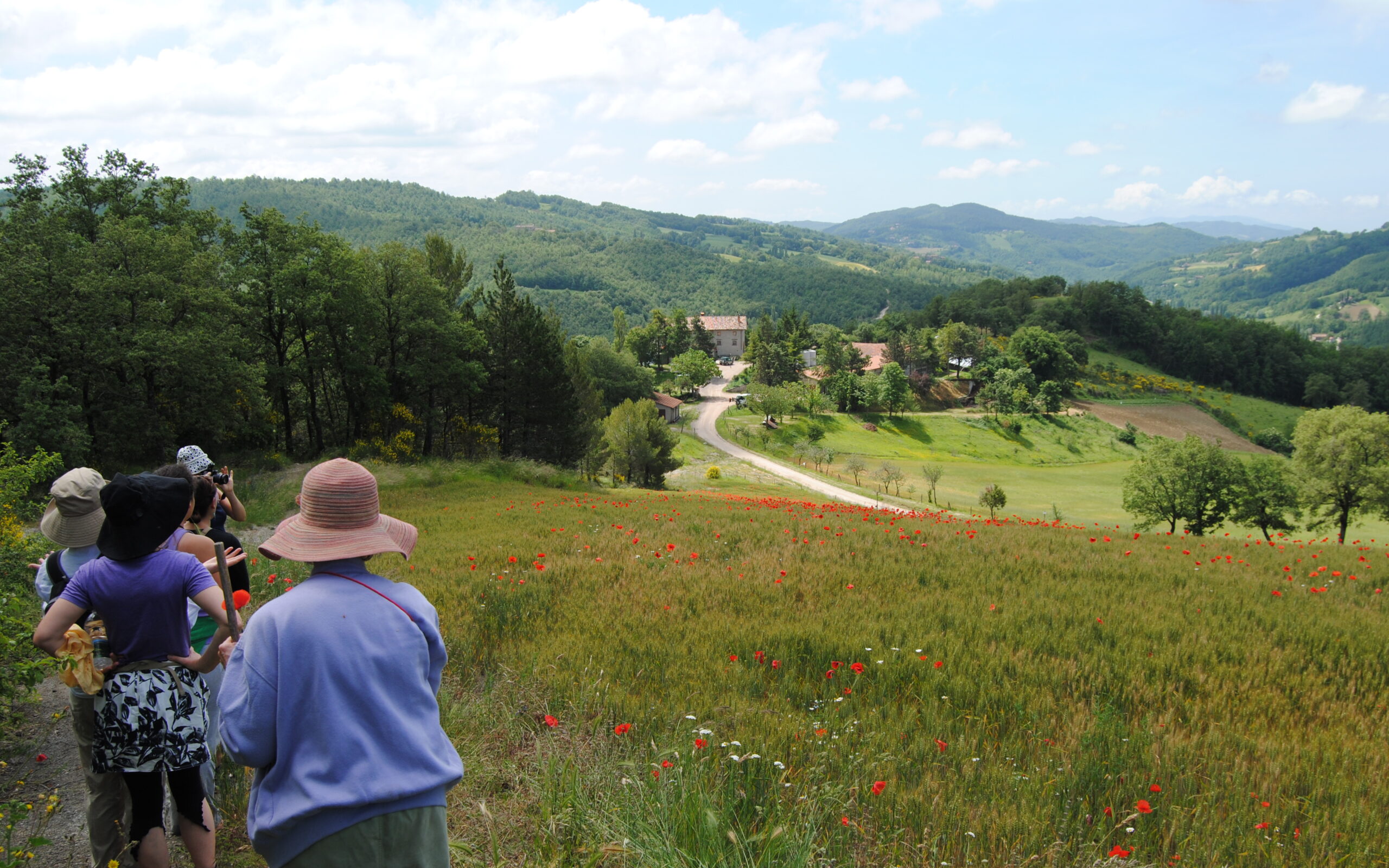 Many scientific studies show that physical activity, and walking in particular, is greatly helpful for maintaining good health. Benefits are in relation with a regular practice and to speeding the heart pace.
Walking:
- Contributes to use calories and to lower weight.
- Diminishes risks for cardiovascular diseases
- Helps preventing Diabetes type 2.
- Strengthens bones reducing risk for osteoporosis.
- Helps to prevent blood hypertension.