A place for relaxing, for meeting the silence
of nature and the silence inside,
for living happy, light-hearted moments
or for staying with yourself.
Casa della Pace is a very good place for a holiday, alone, in couple or with your family.
A slow holiday, without following the crowded flows but giving time to yourself and to nature, a regenerative holiday thanks to the calm atmosphera of the place, to the good and healthy food and to natural environment.
A short list of what one can do, while being here:
- Walking along the paths that surround the house.
- Relax in the garden lounge around the house and refresh in the small pool.
- Receiving relaxing or therapeutic massages.
- Visiting the nearby historical town: Gubbio, Montone, Assisi, Perugia, Urbino, Arezzo, etc.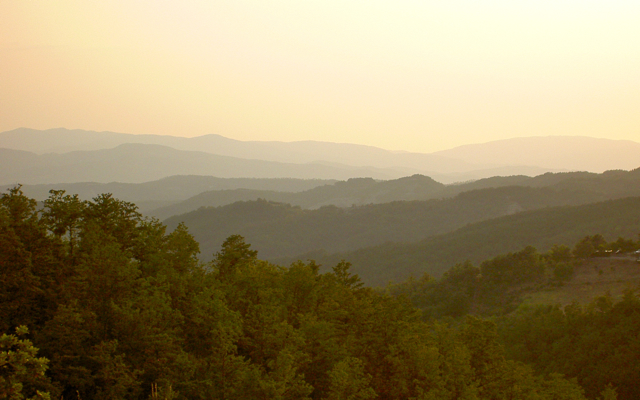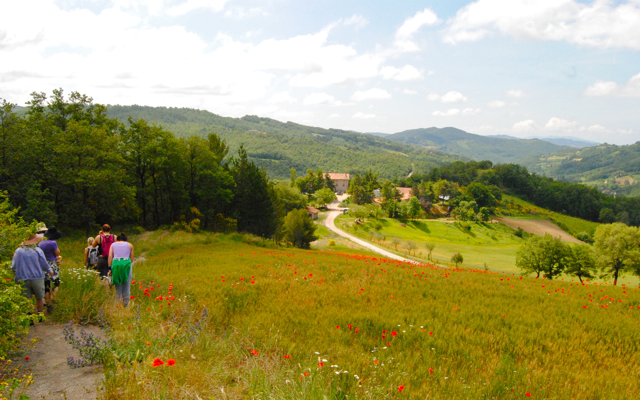 - Making an art tour, many masterpieces of Piero della Francesca, Raffaello, Giotto, Perugino and more are available within one hour driving.
- To read, looking at nature, having conversation with old and new friends, and giving time to yourself.
Image gallery on Google about
Gubbio, Assisi, Perugia, Urbino, Anghiari, Arezzo, Montone, Pietralunga.
Web sites on Piero della Francesca
Giotto's frescos in Assisi