Yurts: three comfortable spaces to stay, beautiful and close to nature.
Our "yurts" are build in chestnut wood with floor in fir, simply furnished with two beds, table, clothes hanger; they have electric light and two bathrooms, that may be private, are easily at reach. They are inspired to Mongolian yurts but completely reinvented: the basement is octagonal; a window open in the roof and another on the side, the door is in wood. Sides and the lower part of the cover are in cotton, externally waterproofed using a natural treatment. They are a surprisingly cosy setting joining a comfort almost equal to a room to a real closeness with environment.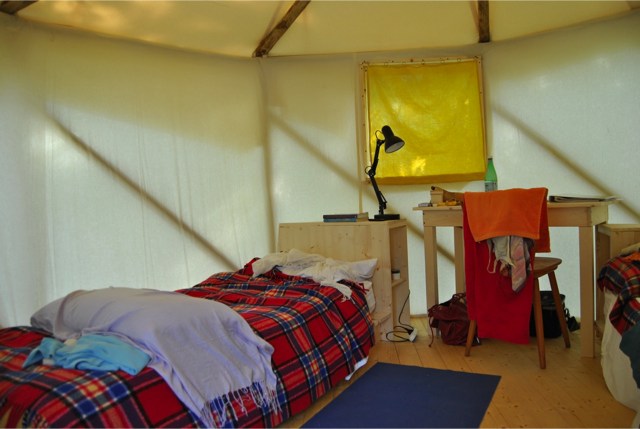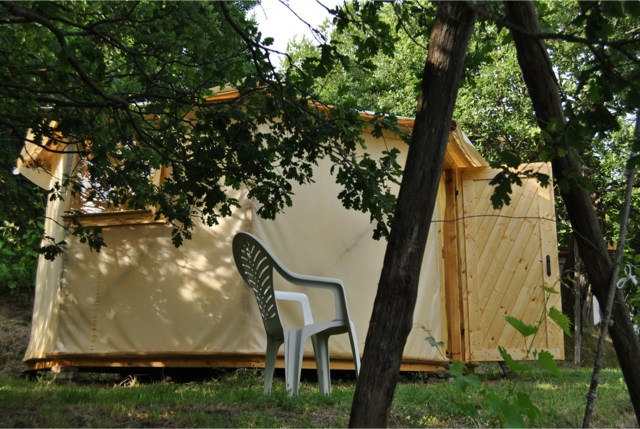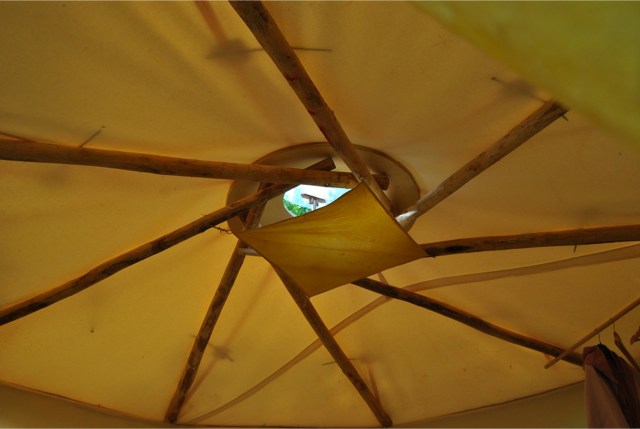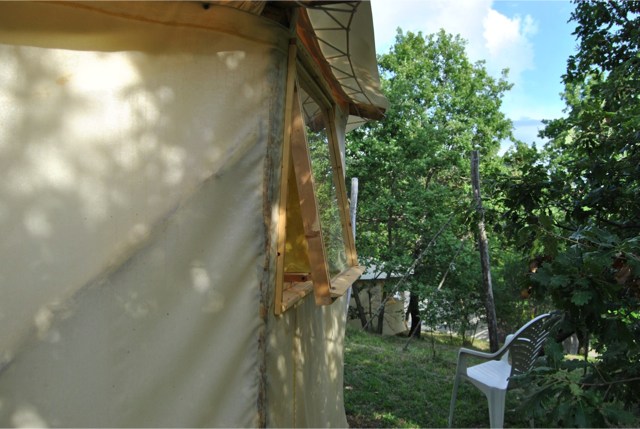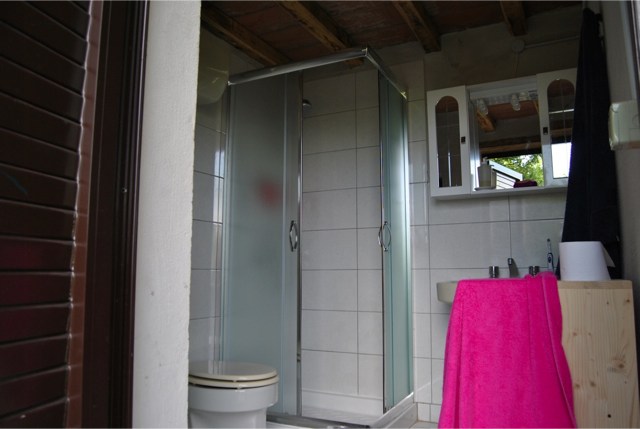 Bathrooms, two, are equipped with sink, shower, water closet, bidet. Yurts are provided with sheets and towels. The third structure has a different shape, with a covered open space surrounding the bedroom.